Become a Training Group Leader
If you want to become a group leader and help others learn the benefits of a martial lifestyle and you are interested in teaching any of the following disciplines- we want to hear from you:
We offer world class tuition and certification to group leaders and instructors.
Kung Fu:
Sifu Crudelli's Kung Fu.
A Traditional Southern Shaolin & Folk based Kung Fu Art, teaching self discipline, self defence & self development.
Empty hand, weapons, forms, applications & philosophy.
Taiji Quan:
Simple Tai Chi.
Yang Style Beijing Form
Applications, Qigong, & form. For health well being of Mind Body & Spirit.
Combatives:

ABC Combat System
A popular & practical hand to hand / edged & blunt weapons. A simple and effective programme of defence.
Easy to learn, Easy to teach, Easy to use.

GROUP LEADERS:

Our brand is growing. If you would like to become a group leader teaching one of our unique systems, get in touch. We'd like to hear from you!

Group Leaders receive on going training, support and certification.
We meet the first weekend of the month in the Midlands, UK. We have a week long skills camp once a year. And at least one overseas tour per year.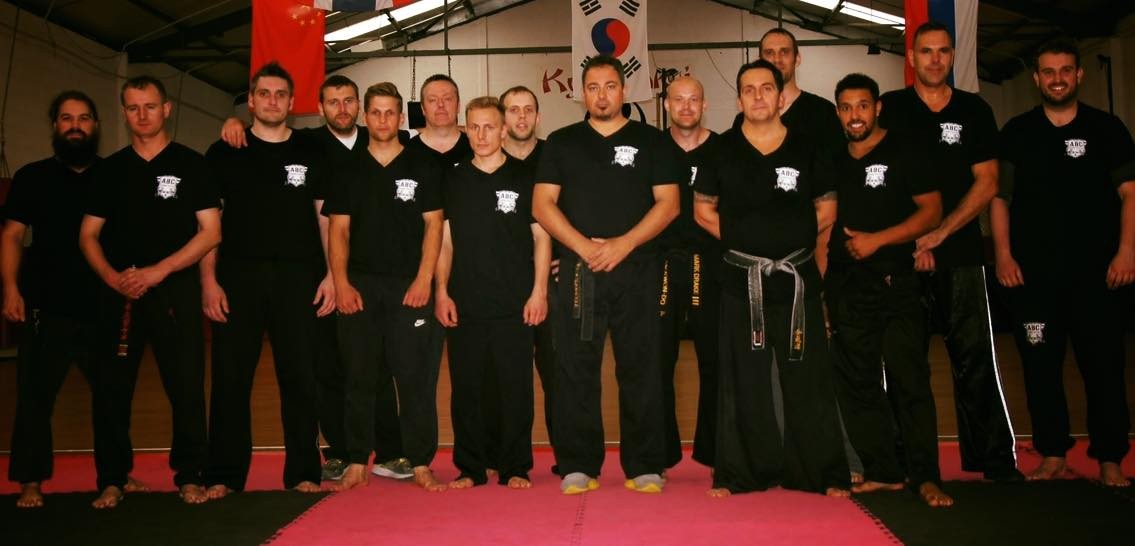 OUR COACHING TEAM
"To be the best, learn with the best"
Is formed of some of the best Black Belts in the country, averaging between 4th-7th Dans.
Among our numbers are current and former world champions and world class teachers.
These elite martialists have decades of combined teaching , military, police, door work, CP, cage and competition experience. Many of our instructors are already fathers or mothers, but all share one indisputable thing in common: a passion for sharing knowledge in a safe, responsible, friendly and professional way.
Classes begin 3-4 March 2018.
Held the first weekend of every month.
£99 per day to Learn the System for Yourself.
Add £79 per day to become a Group Leader or Instructor.
Spaces are limited to ensure quality.
Only approved applicants may attend.
Get in touch to apply: chris@crudelli.com